Deadline April 21, Celebrity Judge & Member Spotlight
April 19, 2011 in Newsletter by admin
Project Twenty1 NewsletterApril 19, 2011
CALL FOR ENTRIES: Early Deadline Approaching!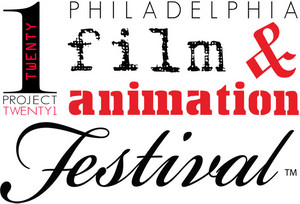 Animators and filmmakers! We are now taking all shorts, features, and music videos!Philadelphia Film & Animation Festival™ is April 21, and you won't find a value like this any other time of year!
You can click here to submit to PFAF directly. If you already have a Withoutabox account, we can accept submissions there, too!
In addition to potentially screening theatrically in the beautiful Ibrahim Theater, by checking the box to enter our "Film Library," you automatically qualify for additional screenings at:
The Philadelphia Filmathon

(

Features, Music Videos & Shorts

)

Cinema Undercover (Features)

NEW to the Library!

Shorts & Shots (Trailers for Features; Music Videos & Shorts)

NEW to the Library!

Our Screening, Festival, and Broadcast Partners

(

Features, Music Videos & Shorts

)
---
WELCOME NEW 2011 JUDGE: Aaron Parry
Aaron Parry started his career in 1994 at Walt Disney Feature Animation. Continuing to Warner Bros. Feature Animation until 2002, Aaron worked on such films as The Iron Giant, Osmosis Jones, and The Scooby Doo Movie.
The next opportunity for Aaron was the multi-media film production The SpongeBob Squarepants Movie. Upon completion of SpongeBob, Paramount and Nickelodeon Movies offered Aaron the opportunity to executive produce and complete Steve Oedekerk's CGI Feature, Barnyard the Movie.
Aaron's producing career has focused on the art of mixing live-action, traditional animation, and CGI animation. Aaron has recently formed his own production company, Main Street Pictures, and continues to work with Paramount Pictures and other independent animation companies.
As the CEO of Stereo D, Aaron is the visual effects executive producer on a number of productions including  Gulliver's Travels, Jackass 3D,  and The Last Airbender. His upcoming visual effect productions include Abraham Lincoln: Vampire Hunter, Hansel and Gretel: Witch Hunters, Captain America: The First Avenger,  Thor, and The Green Hornet.
---
CALL FOR TEAMS: Early Deadline Approaching!
The 21-Day Filmmaking Competition™ is officially open for Early Team Signups, and the Early Deadline is this Thursday, April 21st! If you think you can make an original short film or animation in 21-Days this summer, this is the competition for you! All films will receive a public, theatrical screening in Philadelphia, PA.
In past years, we've had competitors from Japan, Hong Kong, the UK, Michigan, California, Washington – who will represent YOUR home town and take home the trophy, as well as thousands of dollars worth of prizes?
If you want to benefit from the additional online exposure & interaction AND save money, it's important to enroll now!
---
MEMBER SPOTLIGHT: DAWN HARVEY
As a part of our mission to Exhibit, Promote, Inspire & Connect, Project Twenty1 features exemplary Members in the field of film & animation throughout the year.
This month's spotlight member is Dawn Harvey, a professional television, film, and stage actress. She received her B.A. in Theatre from Rowan University and has since built an impressive reel. Some of her credits include roles on Saturday Night Live, Law & Order: SVU, and As the World Turns, among many others. Most recently, Harvey hosted the Project Twenty1 event "Shorts and Shots with Glow Networking" and starred in as well as co-produced the film "Super Solar Sisters" for the 48 Hour Go Green Filmmaking Competition.
"Project Twenty1 has provided me the opportunity to work with numerous Philadelphia based indie film directors," says Harvey, "It has been an invaluable resource." Harvey is looking for starring and supporting roles in local indie short and feature films as well as being open to producing projects that would provide her an opportunity to act.www.dawnharvey.com
If you'd like to learn more or connect with Dawn, please visit her website:
Your friends, as always,