April Newsletter: Call-for-Entires Open, Free Street Fair & More!
April 12, 2012 in Newsletter by admin
Want to receive this message via e-mail? Sign up for our newsletter here.
International News: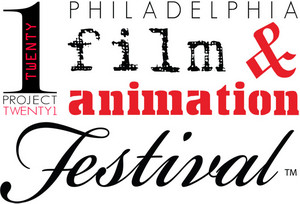 Filmmakers & Animators!
We want your shorts, music videos & features! Visit the 2012 Philadelphia Film & Animation Festival online to cash in our our  early-deadline discounts! Make sure to check the "Film Library" box if you'd like us to share your film (non-exclusively) with our screening partners to help you get seen for no additional fee! (That's why we're not just a film festival!) More info>>>
---
21-Day Filmmaking Competition Now Open for Early Signups!
Filmmakers and animators from all over the world unite! Sign up to make an original short in 21-Days based on a common secret element. Use our mailing list to help you get cast and crew. Get a guaranteed theatrical screening in the heart of Philadelphia. Maybe even DVD distribution! More info>>>
---
Philadelphia-Area News:
Thanks for attending our March Events!
Thanks to all that attended the annual DodgeBowl and Masquerade Ball! We'll be adding pictures to our Facebook in the coming week and our partners at LifeUnchained have already started uploading pictures on their own profile.
Tag yourself and get connected with some of the amazing locals that support the arts and charity in our area!
---
3rd Annual Norristown Arts Hill Festival
Saturday, May 5, 2012, 10am-5pm
Main & Dekalb Streets, Norristown, PA
FREE fun for the whole family!
A street fair featuring theater, music, food, games, crafts, film, and free activities!
Join us at the Project Twenty1 offices for a free community screening program where you can help vote on the Official Selections for the 2012 Philadelphia Film & Animation Festival! Seating for this program is limited, RSVP ProjectTwenty1@gmail.com.
---
Your friends, as always,
Stephanie, Matt & All the "Susie Filmmakers"
Project Twenty1: EPIC
Exhibit, Promite, Inspire & Connect