Festival Reminder
September 27, 2011 in Newsletter by admin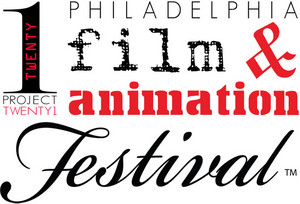 Project Twenty1 Presents:
2011 PHILADELPHIA FILM & ANIMATION FESTIVAL
It's here, our largest event of the year for film & animation lovers & creators alike!
With over 130 films screening over 4 action-packed days, accompanied by a ton of industry workshops and partiees, this is a festival you will remember for a long time.
Check out our online schedule of events and get your tickets or All-access passes HERE!
OR, download our beautiful 2011 Program HERE.
Project Twenty1 presents the..
Philadelphia Film & Animation Festival (PFAF)
September 29 – October 2, 2011, All-Day
International House Philadelphia
3701 Chestnut St. (map)
Philadelphia, PA 19104
(See festival program for Party locations)
If you're planning to travel to this year's Festival, make sure you check out our Accommodations page, with suggestions and discounts on who to talk to and where stay while you're hanging out with us, as well as the Getting Around Philadelphia page for transit tips & visitor suggestions.
---
SPOTLIGHT: ABOVE-THE-LINE ENTERTAINMENT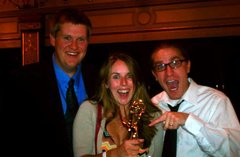 Remember that awesome Team from Minnesota that brought us the winning 21-Day Film,
"Student Driver"
? Well, this week, at the Midwest Emmys, they took home their first Emmy® for their series "Word on the Street".
Congrats to Logan Martin, Justin Schaack, Kristin Schaack, and everyone at
Above-the-Line Entertainment
- we'll see you on the Project Twenty1 Red Carpet this week!