2/1/12, Philadelphia – Members-Only: Free tickets to the Innkeepers
January 27, 2012 in Member-Events by admin
We are just  getting back from our winter break and we're starting off 2012 with a bang with FREE advanced screening tickets for our current Members!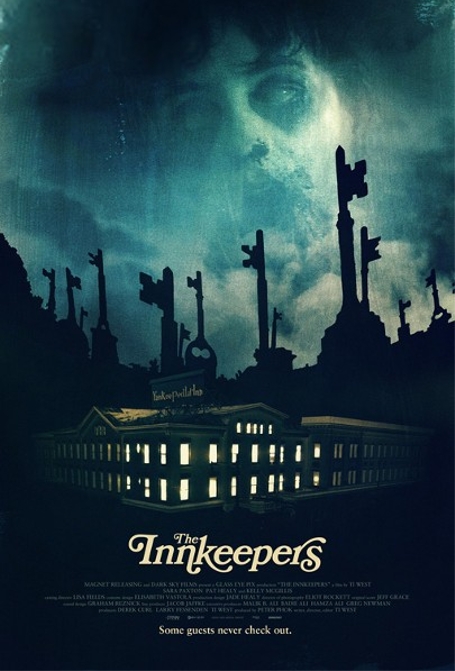 THE INNKEEPERS
Special advance screening
Wednesday February 1
7:30PM
Philadelphia, PA
(Location only revealed to paid Project Twenty1 Members – check  your inbox or
join today
)
Regular Members receive one pair (2) tickets and Premium/Family Members receive three pairs (6), first come, first served.
From director Ti West (The House of the Devil) comes THE INNKEEPERS. Set in the venerable Yankee Pedlar Inn, which isabout to shut its doors for good after over a century of service. Believed by many to be one of New England's "most haunted hotels," the last remaining employees -Claire (Sara Paxton) and Luke (Pat Healy)- are determined to uncover proof before it shuts down for good. As the Inn's final days draw near, odd guests check in as the pair of minimum wage "ghost hunters" begin to experience strange and alarming events that may ultimately cause them to be mere footnotes in the hotel's long unexplained history.
Rated R
Official Website: http://www.magnetreleasing.com/theinnkeepers/
Upcoming Member Benefits:
We're busy processing all of our Dec/Jan Member renewals and new members so we can send out our list of private links to 21-Day Films from 2006-2011, as well as new free ticket offers!
Need to renew your Membership? Click here.
Project Twenty1 is a 501(c)3 volunteer-run, Member-supported organization.
Project Twenty1
EPIC: Exhibit, Promote, Inspire & Connect through film & animation.
www.ProjectTwenty1.com