Free Movies on Friday & Introducing Kristen Kress
July 7, 2012 in events, Newsletter by admin

Project Twenty1 News: July 7, 2012
Submit by July 21!
Have a film, animation, music video, or web series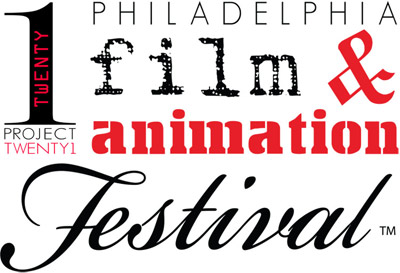 that you'd like to see on the big screen? Submit to this season's Project Twenty1 Film Library program, which gives you a chance to screen at the Philadelphia Film & Animation Festival, Movies from the Hill, as well as other Project Twenty1 Film Library programs
Just submit to the Philadelphia Film & Animation Festival and check the box for "film library". The deadline for this season of entries is July 21.
"Additional screenings and media attention is awesome….I'm very excited to hear we left such a positive imprint on the festival we love so much," says Dan Brown of South Philadelphia. (Check out his film, "Anna" at this week's Movies from the Hill!" below).
Free Movies on Friday: Movies from the Hill
On Friday, July 13th, Project Twenty1 and the Norristorn Arts Council will be holding a FREE screening of independent short films, conveniently located a few blocks from the Norristown Transportation Center! (Regional Rail former R-6 to Norristown, Norristown High Speed Line, etc.)
Bring your blankets and chairs to see the shorts and meet the artists! Popcorn, cotton candy & beverages will be available for sale. This screening is rated approximately PG-13 (mature subject matter/violence).
Movies from the Hill Selections include:

Alienative, Kevin Lee, Philadelphia, PA
After his race has crash landed on Earth, Harry finds himself in a new and confusing world. As he struggles between assimilating with daily human life and maintaining the distinctions of his people, Harry finds himself feeling like a fish out of water.
Night Terrors, Matthew Thompson, Philadelphia, PA
Young Jason can never get to sleep because of the monsters under his bed, until his mother gives him a flashlight and tells him to go look for himself.
Intercambios, Brian Aramayo, Alaska
Cristina works several jobs just to save money for her family in South America. One sunny morning she heads to a local bank to make a wire transfer.  But when the bank teller hands her a deposit receipt accounting for only half her money,  Cristina learns that in America money talks, but no habla Espanol.
The Fairy Prince…?, Jeff Orens, Sewell, NJ
Stuart kisses a frog, who ends up being a 17th Century English Prince who is forced to find a way to legally marry him.
Pattern: Response, Charlie Steak, Phoenix, AZ
Joseph pays his bills, does his taxes, and loves his wife. But when his seemingly normal life begins to fall apart, everything becomes suspect.
The Butler Did It, Kristin & Justin Schaack, Minneapolis, MN
There's been a murder at the Brotherhood of Butlers Annual Retreat.  When the Detective arrives to solve the case, everyone's a suspect.
Two Stories Up, Michael Marchetti, Cherry Hill, NJ
Jason discovers he can finally get the attention he seeks.. by dropping things delivered by plucky delivery girl Natalie.
Drawn, Andy Ritchie, Philadelphia, PA
When life takes you for a ride, you don't always know where you're going.
Family Tree, MindChamber, Glenside, PA
A family that is plagued with misfortunes discovers that revenge can last forever.
Worlds Apart, Michael Zachary Huber, Sunnyvale, CA
Extra terrestrials on a peaceful mission to find sentient life land near a central California farm home. They discover a desolate, polluted world where little life remains. As they search the abandoned farm home, they find a lone teddy bear that emits signs of life. With the aid of their futuristic technology, they extract the memories of the teddy bear and thus unravel the mystery of humanity's demise.
Anna, Dan Brown, Philadelphia, PA
Anna is through being dull and mistreated.  Today she breaks from character.

EVENT DETAILS:
DATE & TIME:
Friday, July 13th, 2012, 8 pm
LOCATION:
Dekalb & East Airy Street
Norristown, PA 19401
FREE for all attendees.
(Some films may not be suitable for children under 13; parental guidance is suggested.)
Sincere thanks to all of our donors & sponsors.
Movies from the Hill is presented by:
-The Municipality of Norristown
-Life Unchained
-Portnoff Law Associates, LTD
-State Street Advisors
SUPPORT MOVIES FROM THE HILL 2013
Member Spotlight: Introducing Kristen Kress!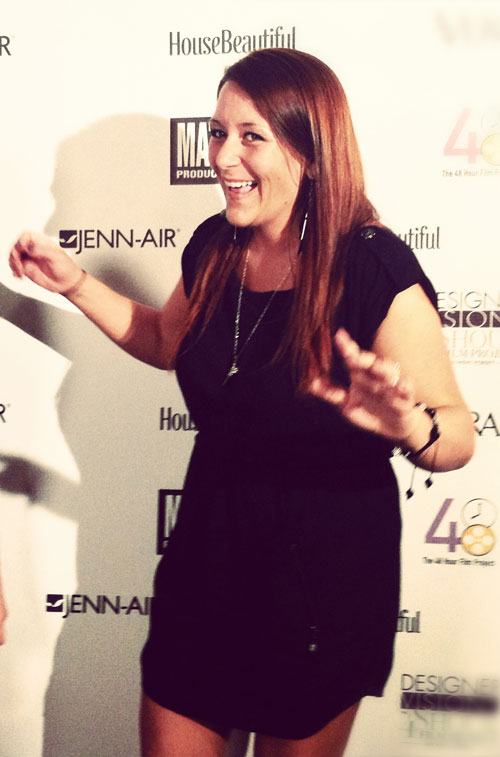 Kristen Kress is one of Project Twenty1′s newest members. She is a director, comedian and actor from Pittsburgh, PA, transplanted to Astoria, NY to persue a career in fim and comedy. She was recently an AD on a feature called
Coach of the Year
, an independent, kid-friendly sports comedy feature film based on the inspiring true story of a rag tag swim team that tries to win a state championship…without a pool to practice in.
Her team and production company, Brain Fry Productions, recently competed in the NYC 24 Hour Film Race, as well as the 48 Hour Film Project, and advanced into the top tier, Best of NY in both competitions. The 48 hour project, "Free Bike," won the audience favorite award as well as an honorable mention for best actress in a featured role for Laura Michelle.
You can see all Kristen's short films, sketches and standup comedy on her Youtube channel at: http://www.youtube.com/especiallykk10 or http://www.youtube.com/brainfrytv
Stephanie, Matt & All the "Susie Filmmakers"
Project Twenty1: EPIC
Exhibit, Promote, Inspire & Connect