Launch Party RSVP, Deadlines, Recaps
May 30, 2013 in Uncategorized by admin
May 30, 2013
Only TWO WEEKS left!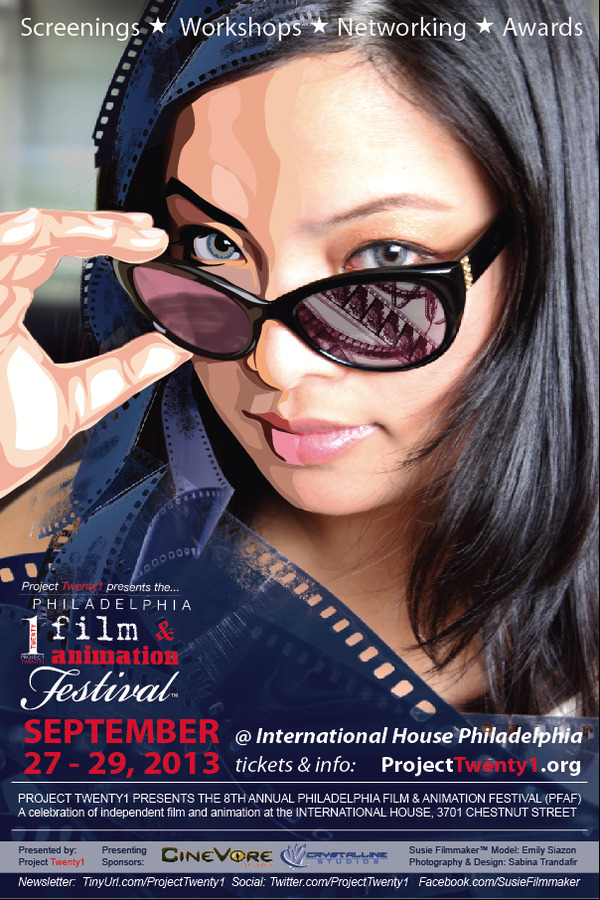 Philadelphia Film and Animation Festival
Submit Your Film!
Now accepting international animated and live-action shorts, features and webseries in student and adult categories for this IMDB-qualifying festival! Submit through Withoutabox.
21-Day Filmmaking Competition
Make a short in 21-Days, Receive a Theatrical Exhibition!
Think you can create an original short in 3 weeks and take home the trophy after a weekend of amazing theatrical screenings? Sign up here!
June 14th is the last day for the PFAF and 21-Day Competition Extended Deadline!
21-Day Competition Launch Event on South Street
Join us August 3rd at Mixed Plate on South Street to kick off this year's 21-Day Filmmaking Competition! Hundred of filmmakers, actors, writers, artists and enthusiasts flock to this FREE event for the opportunity to join forces, win raffles and enjoy food and beverages. The event culminates with the reveal of this year's "Secret Element" that all films must include. Don't miss out!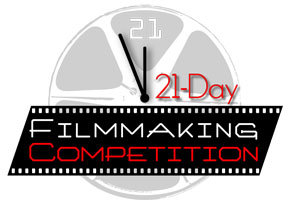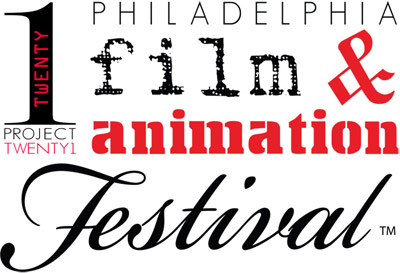 More Dates to Remember!
August 24: 21-Day Competition Drop Event (films due) and PFAF Press Conference @ Mixed Plate. Details TBA.
September 27-29: Philadelphia Film & Animation Festival, 3701 Chesnut Street. Philadelphia, PA. World premiere of the 21-Day Filmmaking Competition films & top submitted PFAF selections and red carpet awards show.
Event Recaps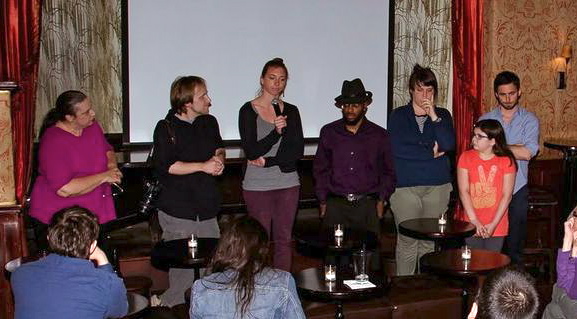 PIFVA Cinema Speakeasy Event
May 8th
The Philadelphia Film and Video Association collaborated with Project Twenty1, Philadelphia Indie Film Showcase and Philadelphia Screenwriters Network to host their monthly cinema speakeasy at L'Etage. The evening consisted of dinner, drinks and a series shorts including Drop the HAT Production's "God SaidNo", which debuted at last year's 21-Day Filmmaking Competition.
The Philadelphia Film and Video Association is a membership organization started by filmmakers whose mission is to strengthen, promote and serve Philadelphia's independent media community through programs which provide opportunities to learn, mentor, produce and screen work, advocate for the community and network. For more information about PIFVA visit: www.pifva.org.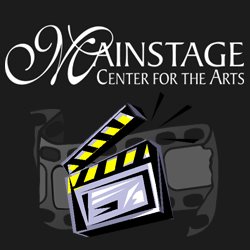 Mainstage Film Program Fundraiser Screening
May 23rd
Project Twenty1 helped Mainstage Center for the Arts celebrate their 25th anniversary at Camden County College's Dennis Flyer Theatre. Guests helped raise money for equiptment upgrades while enjoying exclusive screenings of Mainstage and Project Twenty1 shorts and an intermission raffle announced by Philadelphia Philies PA Announcer, Dan Baker.
The Mainstage Film Program aims to teach the basics of filmmaking to teenages in the South Jersey area. For more information on the program visit: http://mainstage.org.
Free Events
"Emancipation Proclamation Jubilees Celebration Weekend"
June 1st Noon-10pm @ Community Education Center, Meeting House Theatre
June 2nd Noon-6pm @ New Africa Center & Museum
For more information click here.
Your friends, as always,
Stephanie, Matt & All the "Susie Filmmakers"
Project Twenty1: EPIC
Exhibit, Promote, Inspire & Connect