Newsletter: Call-for-Entries, Masquerade Ball & New Potential Program
March 25, 2012 in Newsletter by admin
Hi, Project Twenty1 Friend,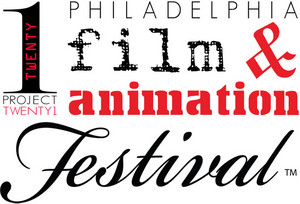 Calling All International Filmmakers & Animators!
Get your shorts, music videos & features ready – our call for entries opens on ProjectTwenty1.com and WithoutaBox on April 1, 2012.
What makes our call-for-entries different? Not only does your entry put you into the running to exhibit at the 2012 Philadelphia Film & Animation Festival, but if you become a part of our Film Library, we will continue to consider your film for additional screening for no additional entry fee!
In the past, traditional festivals such as the Temecula Valley International Film & Music Festival and Everett Film Festival, as well as exciting new screening partners, such as FilmProv and Norristown Arts Hill Festival have pulled from our library for exhibitions of short and feature work.
But what if I sell my film after it enters your library? No problem, we can pull your film out of our library at any time for no cost. We're here to help, not to stifle!
But I keep getting rejected from other festivals because I don't have celebrities attached/my film is several years old/I've already had my premiere and/or I don't know anyone at the festival. We're not your run-of-the-mill film festival. Our programs are based on the QUALITY of the independent work submitted – not the premiere status, age of the film, and celebrities attached. Our selections are determined by an independent panel to ensure that selections are made fairly (and not because you bought Matt or Steph a beer one time. Although I'm sure they appreciated it).
Become a part of an organization that promotes YOU, even long after the festival is over – mark your calendars to visit www.ProjectTwenty1.com and SUBMIT on April 1!
———————
Philadelphia-Area News:
4th Annual Masquerade Ball
Friday, March 30, 2012
Event Starts at 7pm
Vesper Boat Club
10 Boathouse Row, Philadelphia, PA
18 to enter, 21+ to drink
RSVP on Facebook – Buy Tickets Online
Our friends at Life Unchained are sponsoring a Masquerade Ball benefiting SEVEN extraordinary non-profits, including Project Twenty1′s 2012 Philadelphia Film & Animation Festival.
Dress to the nines, and enjoy a magical evening overlooking the Schuylkill River and a beautiful Philadelphia skyline. Your evening includes an open bar, professional DJ, professional photographer and photo booth, and upscale, catered hors d'oeuvres from Sisters Gourmet Meals & Catering.
Click Here to purchase your tickets today! Tickets may also be purchased by check (online fee not included) by mailing payment to: Life Unchained | 302 Bullock Street | West Conshohocken, PA 19428 (Please include your name, address, phone number,  e-mail address, and Project Twenty1 in the Memo.)
——————————-
Norristown-Area News
We're over halfway towards our goal to bring the movies back to Norristown for the first time since 1982.  All independent features & shorts from Project Twenty1′s Library are in consideration for exhibition and wil be selected by the Norristown-area community.
Visit Movies from the Hill to sponsor or donate. We have until May 5 to meet our goal or we must return it ALL!
——————-
Your friends, as always,
Stephanie, Matt & All the "Susie Filmmakers"
Project Twenty1