Wizard World, Deadlines & New Judge
June 16, 2011 in Newsletter by admin
BREAKING NEWS! Pepsi Nominates Project Twenty1
Project Twenty1 has been nominated for a $25,000 Pepsi Refresh Grant to support our indie filmmakers – but we need your votes, your Pepsi Caps, and texts to win!
WE ONLY HAVE UNTIL JUNE 30 to get into the TOP 15 for $25,000! (we are currently ranked #43 out of 1,000 – pretty good!)
You have several ways to vote:
Text 106753 to PEPSI (73774) (*Your standard text rate may apply)
Donate your PEPSI Power Vote Codes (on specially marked boxes & caps) to ProjectTwenty1@gmail.com OR PowerVote Directly.
---
Event Spotlight: Wizard World Philadelphia Comic Con THIS WEEKEND!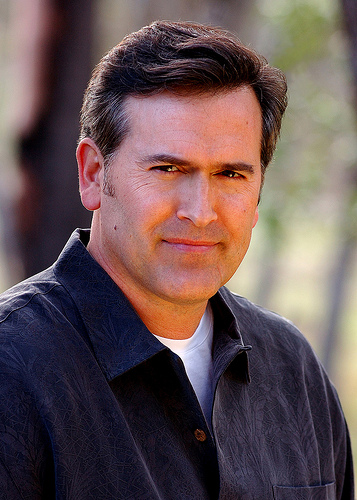 Our friends at Wizard World have three days of pop-fi glory planned for Philadelphia Comic Con, June 17-19 at the PA Convention Center (map). Join the Project Twenty1 crew as we immerse ourselves in TV, movies, comics, graphic novels, gadgets, toys, collectibles, video games, and all things fun.
Make sure to try the VIP Experience to rub elbows with celebs, including Bruce Campbell, Julie Benz, Bill Goldberg and Adam Baldwin. Plus, you get to meet your old-school heroes, including Adam West, John Schneider and Darryl McDaniels "D.M.C.".
And don't forget, Sunday is Family Day at Comic Con, so up to two kids get in free with each paid ticket for a full day of kid-friendly events.

---
CALL FOR TEAMS: Late Deadline TUESDAY, June 21!
The 21-Day Filmma
king Competition™ Late Deadline is upon us! If you think you can make an original short film or animation in 21-Days, this is the competition for you! All films will receive a public theatrical screening in Philadelphia, PA. Top films will receive DVD distribution, prizes, and submission to screening partners & festivals all over the world.
In past years, we've had competitors from Japan, Hong Kong, the UK, Michigan, California, Washington – who will represent YOUR home town and take home the trophy, as well as thousands of dollars worth of prizes?  Sign up today!
---
CALL FOR ENTRIES:
Late Deadline TUESDAY, June 21!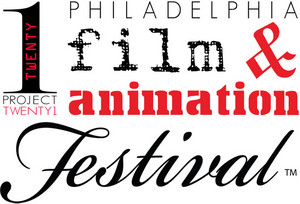 Animators and filmmakers! We want your shorts, features & music videos!
In addition to potentially screening theatrically in the beautiful Ibrahim Theater, by checking the box to enter our "Film Library," you automatically qualify for additional screenings at:
The Philadelphia Filmathon (Features, Music Videos & Shorts)
Cinema Undercover (Features) NEW to the Library!
Shorts & Shots (Trailers for Features; Music Videos & Shorts) NEW to the Library!
Our Screening, Festival, and Broadcast Partners (Features, Music Videos & Shorts)
You can click here to submit to PFAF directly. If you already have a Withoutabox account, we can accept submissions there, too!
---
WELCOME NEW JUDGE! Mike L. Mayfield
Mike L. Mayfield is an animator, writer, director, and comedian in Los Angeles. His shorts, under the name "Citizens Against Safety Goggles", have received acclaim in international film festivals as well as heavy web circulation. Mike directed 3 episodes of "The Cleveland Show" (FOX) and a Cleveland-themed music video for "Earth Wind & Fire".
In 2010, he wrote, produced, and performed in a Comedy Central pilot with André Hyland and Bob Odenkirk (Mr. Show, Breaking Bad). He's worked on "King of the Hill" (FOX) and commercials for brands like Guinness and Snickers (Moo Studios).
He was an Assistant Director on "American Dad!" (FOX), including the Emmy-nominated "1600 Candles". Mike co-created "Boogies", a pilot for Warner Brothers with Tom Kenny (Mr. Show, SpongeBob). Mike has performed for FuelTV (The Daily Habit, Stupidface); in satirical groups, including "bLoNd cHiLi" and "Tracy, Dean, and Jesus"; and recently on-stage with Bob Odenkirk. Mike produced four "Uncle Hell" segments for FuelTV, and was Lead Animator for Olivier Gondry's "Vineyard" Berringer Wine commercial. He directed a music video for the band "Why", and created four shorts for HBO's "Funny or Die Presents" with T. Sean Shannon (SNL, The Tonight Show, In Living Color).
He recently worked on two FOX pilots; storyboarding "Flyin' with Brian", by standup Brian Regan; and directing "God Parents", by Brad Neely (Super Deluxe, South Park). Mike is currently directing 6 episodes of "China, IL", an upcoming Adult Swim show created by Brad Neely.
Mike's work can be viewed via YouTube: www.youtube.com/MikeLMayfield
---
Member Spotlight: Senator Daylin Leach

Senator Daylin Leach is a proud Member of Project Twenty1!
Senator Leach born in Philadelphia and had an early interest in public service, starting his volunteerism at age 12. He graduated Temple University with a degree in Political Science, and earned a law degree from the University of Houston Law Center in 1983.
Senator Leach is on the Board of the Bryn Mawr Film Institute and is a member of the Chamber of Commerce, Lower Merion Conservancy and the Philadelphia World Affairs Council.  He is married to Jennifer Anne Mirak, a Psychologist, and has two children, Brennan and Justin. Over the last two years, Senator Leach and his staff has supported Project Twenty1 by assisting with state paperwork required to become a tax-exempt  501(c)3 non-profit arts charity. Senator Leach's office has been an integral asset with the development of Project Twenty1′s educational program through partnership with the  Department of Community and Economic (DCED).
To contact or find our more about Senator Leach, visit www.senatorleach.com.
---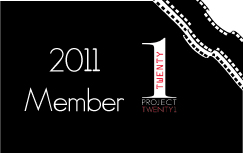 In an effort to promote our hardworking film & animation community, Project Twenty1 randomly selects Members to feature on our newsletter & site.

What have you been up to?
Get potentially featured!
Get free advanced screening tickets & discounts!
Get rewarded!
---
Your friends, as always,

PS: Save the Date: The free annual Launch Event is returning to Philadelphia on July 30, 2011 – venue TBA shortly!