Newsletter: Upcoming Deadlines & Featured Filmmaker
May 20, 2011 in Newsletter by admin
MEMBER SPOTLIGHT: DOUG SEIDEL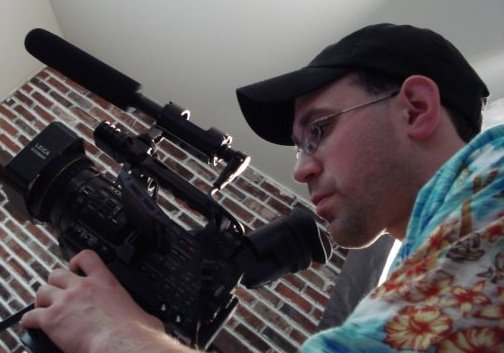 This month's spotlight member is Doug Seidel, a filmmaker that wears a lot of hats (literally, he always has some kind of different hat every time we see the guy!) Doug is a Central Jersey producer, director, actor and editor that graduated Rowan University in 2004 with a degree in TV and Film production.
In addition to winning awards at the Down Beach Film Festival and 48-Hour Film Project, Doug was the recipient of Project Twenty1′s first annual EPIC Award in 2010 for embodying our mission to Exhibit, Promote, Inspire & Connect creative communities.
Recently, Doug had a supporting role in the film "Pawns" which premiered in NYC in April. Doug also just wrapped on a music video shoot and he's prepping a team for this year's 21-Day Filmmaking Competition. He's also working on an action/comedy/serial about two superhero roommates. The web series is based on the Justice Productions logo and mascots "Golden Eagle & Green Dawn" (who were spotted on our Red Carpet last year. Before security escorted them out in straight jackets, of course).
Doug and Justice Productions are always looking to meet more filmmakers. "I believe there is something to learn from every filmmaker I meet." Contact Doug at  justiceproductionsllc@gmail.com, facebook.com/justiceprod, youtube.com/jprodllc, justice-productions.com, twitter.com/justiceprod
What is the Spotlight? As a part of our mission to Exhibit, Promote, Inspire & Connect, Project Twenty1 features exemplary Members in the field of film & animation throughout the year.
---
CALL FOR TEAMS: Regular Deadline THIS SATURDAY!

The 21-Day Filmma
king Competition™ is officially open for Team Signups, and the Regular Deadline is this Saturday, May 21!   If you think you'll make it through this Saturday's "Doomsday" scenario and want to make an original short film or animation in 21-Days, this is the competition for you!
All films will receive a public theatrical screening in Philadelphia, PA. Top films will receive DVD distribution, and submission to screening partners & festivals all over the world.
In past years, we've had competitors from Japan, Hong Kong, the UK, Michigan, California, Washington – who will represent YOUR home town and take home the trophy, as well as thousands of dollars worth of prizes?  Sign up today!
---
CALL FOR ENTRIES:

Regular Deadline Saturday!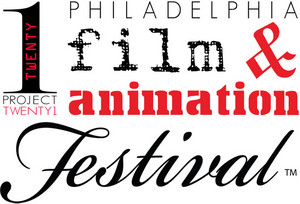 Animators and filmmakers! We are now taking all shorts, features, and music videos!
Our Regular Deadline for the Philadelphia Film & Animation Festival™ is May 21, and you won't find a value like this from any festival!
In addition to potentially screening theatrically in the beautiful Ibrahim Theater, by checking the box to enter our "Film Library," you automatically qualify for additional screenings at:
The Philadelphia Filmathon (Features, Music Videos & Shorts)
Cinema Undercover (Features) NEW to the Library!
Shorts & Shots (Trailers for Features; Music Videos & Shorts) NEW to the Library!
Our Screening, Festival, and Broadcast Partners (Features, Music Videos & Shorts)
You can click here to submit to PFAF directly. If you already have a Withoutabox account, we can accept submissions there, too!
---
WELCOME BACK! 2011 JUDGE Jon Douglas Rainey

Jon Douglas Rainey or JDR, was born in Camden, New Jersey. Jon co-wrote songs on Jennifer Dixon's debut album, "JELLICO", released in 2010. He has appeared in many independent films such as "StrataVita", "Scarfeet", "Self Evident", & more.
In television, Jon is perhaps best known as the host for 80 episodes of "It Takes A Thief". He also worked on shows like "Sex & The City", "Rescue Me", "Law & Order" & others. Jon wrote & starred in the teaser "FREE KAIRO", produced by his company OFG Productions. "FREE KAIRO" is currently in discussions with AMC Network.
OFG & Ningun are slated to shoot music videos for Jennifer Dixon this summer.
PS: Save the Date: The free annual Launch Event is returning to Philadelphia on July 30, 2011 – venue TBA shortly!
Your friends, as always,