Project Twenty1 Newsletter – 09/12/11
September 12, 2011 in Newsletter by admin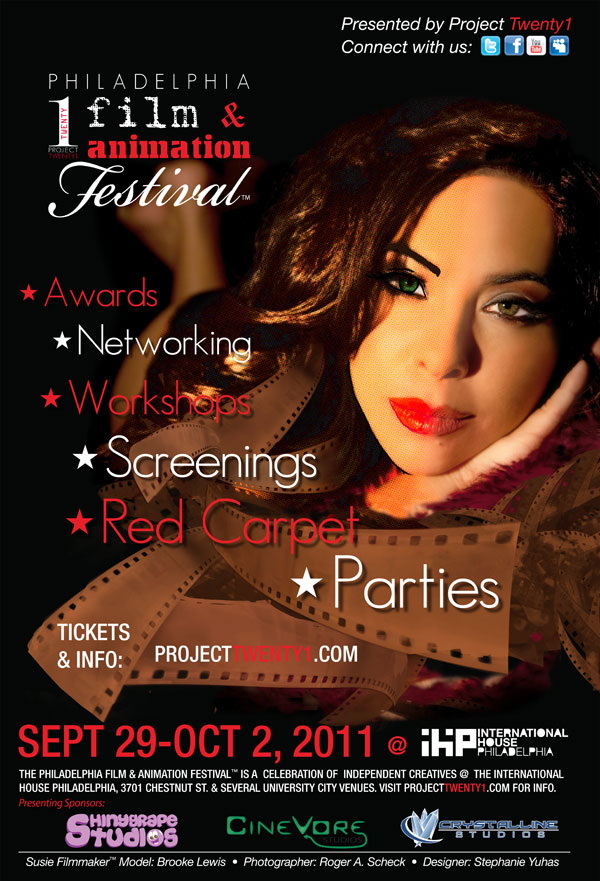 We hope you'll join us for Project Twenty1's 6th Annual Philadelphia Film & Animation Festival, September 29th-October 2nd!  Tickets and passes are now available.

All festival screenings and workshops, as well as the Awards Show, will take place at the 350-seat International House Ibrahim Theater, located at 3701 Chestnut St.

For access to the Opening and Closing Night Parties and Sunday night's Awards Show (your best times and places to network), as well as ALL the screenings, be sure to get yourself an All-Access Pass and make a weekend out of it!  For a list of films screening, along with dates and times, check out the Official Schedule.
---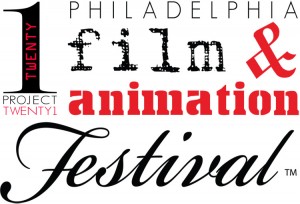 FESTIVAL SCHEDULE & TICKETS

To see exactly how the All-Access Passes work, check out our FAQ page. We'd write it here, but it's long, and the site covers it already!
Primary changes this year:
*Our workshops will only be available to passholders. This makes sure you get all the exclusive industry people there.
*Standard Members get a discounted pass
*Premium Members get a free pass
*The Awards Show and parties will be guaranteed seating to passholders and members, then first-come, first serve for everybody else.
*The Opening and Closing Night parties will be free for passholders, and open to the public, but may charge a small cover for non-passholders.
Suffice it to say, the Passes are your best deal if you want to do more than a couple of things at this year's Festival. And with programming spanning 4 days, 127 films, 10 industry workshops, a red carpet, and at least 2 parties, why wouldn't you?
---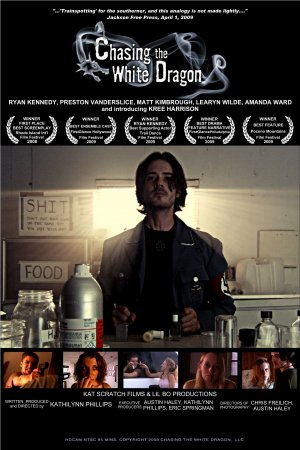 SCREENINGS

The Philadelphia Film & Animation Festival exhibits the best of the best independent shorts and features from around the world. PFAF will screen 127 films this year.
This year's features include the wondrous and creative family-friendly stop-motion animation The Lady of Names, directed by Adam Ciolfi, and on the total opposite end of the spectrum, the gripping live-action drug thriller Chasing the White Dragon, directed by Kathilynn Phillips. We're working on a special surprise feature as well… stay tuned!
Short films screening include the outrageous Bangladeshi action animation "Murgi Keno Mutant (Attack of the Killer Mutant Chickens)," taut military thriller "Stuffer" and "Portland Cello Project," the only crustacean marionette-based music video you'll probably ever see. There are literally dozens more. Overall, it is a series of screenings not to be forgotten, and featuring something for everybody!
And of course, our flagship event, the 21-Day Filmmaking Competition, the largest filmmaking contest in Philadelphia, welcomed competitors this summer from 14 states plus Canada, and Hong Kong, and the filmmakers truly knocked themselves out this year. We don't even know where to start.
The shorts created run the gamut of styles and genres from comedy to film noir to animation, but they all have one thing in common: awesomeness. Well, that and this year's element: "Start With A Crash."
All 52 brand-new 21-day films will have their World Premieres at PFAF.  All attendees to 21-Day Competition screenings will receive ballots to vote on their favorite entries, so bring your friends and help decide which budding filmmakers walk home with an award!
For a full list of Official Selections and showtimes, check out the Schedule.
---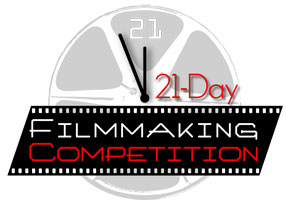 WORKSHOPS

Our 2011 workshops look poised to be our best ever as well. We are holding 10 workshops this year covering every aspect of production from How To Write for Short Film to What The Media Wants to be sure your next opus is as strong as it can be and reaches your target audience.
For starters, audience favorite Cindy Zastrow is returning all the way from Michigan to give another workshop on how to create Forensic Realism in your films, as well as hosting a workshop on Firearms & Weapons Training for films. Those of you currently working on zombie-related projects (only 50% of you, I know… apologies to the other 50% this doesn't relate to) should definitely check this one out.
New this year! We're proud to welcome Frank Traynor, North Region Executive for the Screen Actors Guild, who will be teaching Working With Pro Actors on a Micro-Budget. If you're still casting your older brother or your best friend (and they're getting sick of you), or if you just want to bring your projects to that "official" level, you may be surprised the level of talent available to you – even on little or no money. Learn how to do it the legit way from a true expert.
In addition, Ryan Schott of Cinemassacre.com will be hosting a panel on How To Monetize Online Content. Those of you working on web series at the moment (only 60%, we know), or just those of you who are prolific in short-form content, if you want to turn your passion into a career, this is the place to learn the secrets.
This is just the tip of the iceberg! See all workshops being offered this year.
---
P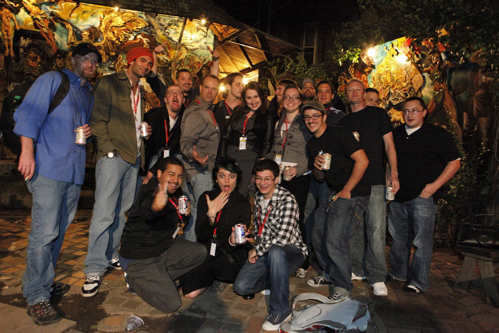 ARTIES

Details still being worked out for the Opening Night Party. BUT…
PFAF's Friday Night Party will take place after Friday's screenings, Friday September 30th at the independent artists' paradise, The Ellen Powell Tiberino Museum (3819 Hamilton St). This event is FREE for All-access passholders, so make sure you keep your lanyards on you! ($5 at the door for everybody else) If you haven't been here before, you have to see this place to believe it. In fact, here's a picture from last year's party.
The Awards Show will be Sunday evening at the International House, with prizes from Sony Creative Software and Final Draft, among others.
The Closing Night Party following the Awards Show (also under negotiation at the moment) will also be where we announce the winners of the Audience Award, so everybody settle in and grab some drinks with us! This is the best time of the entire festival to network.
---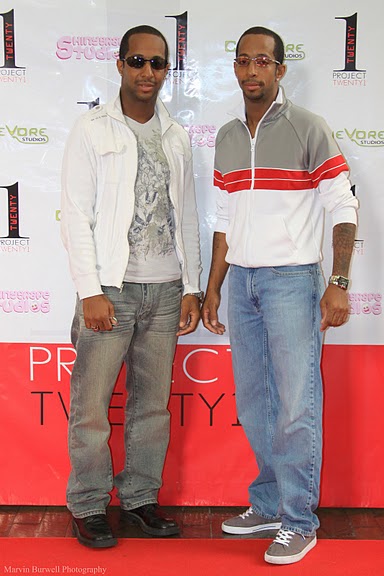 AWARDS

The Awards Show is free and open to the public, and will take place Sunday, October 2nd at 6:30pm. Join us to learn all the winners and nominees. You'll laugh, you'll cry, and maybe, just maybe… you'll learn a little… about yourself.
In order to make your festival experience even more incredible than last year's, we are bringing back the tremendously popular RED CARPET Event leading into our Awards Show on Sunday night at 6:30pm. But we are STILL a volunteer-run festival without a title sponsor, and cannot afford to do it alone. Support our fundraising efforts with $100 or more and be publicly thanked as a supporter of independent film in Susie Filmmaker's Red Carpet Speech!
Awards will be given for Best Short Film, Best Short Animation, Best Music Video, and Best Feature of the Filmathon, as well as over a dozen categories for the 21-Day Competition, including Best Writing, Best Directing, Best Acting, Best Concept, and Best Marketing.
We are also proud to have our most star-studded group of awards presenters on hand this year, including actress/producer Deborah Twiss (Kick-Ass, Gravity), producer/director Robbie Bryan (iMurders, Man from Earth), and filmmaker James Rolfe (The Angry Video Game Nerd). It's gonna be a blast for sure! Click to see a list of all judges.
---
ACCOMMODATIONS

Plan on visiting the City of Brotherly love for our upcoming events? You're in the right place! We have some cool deals worked out for you.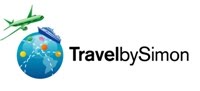 Need airfare, rental car, or other accommodations? You're in luck! Our partners at Travel By Simon have you covered. We, the festival organizers, use Travel By Simon for our own business trip booking arrangements, and their rates BEAT those of online sites like expedia or orbitz (which have hidden fees), and they certainly beat the heck out of their customer service. We recommend calling or emailing Travel By Simon and telling them Project Twenty1 sent you! We're sure you'll get the best options and rates around.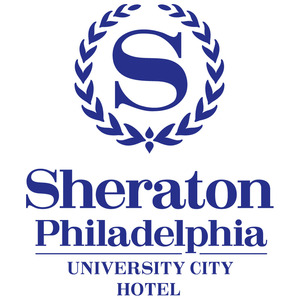 In addition, the Sheraton University City have offered Project Twenty1 audiences a special booking rate through September 16th! A gorgeous and comfortable hotel RIGHT NEXT DOOR to our main venue, the Sheraton's discounted rate is only $129/night for our attendees(rooms here usually start at $259!). Please be sure to book ASAP using THIS LINK to assure you get the discounted rate (page loads best in Firefox, IE or Safari). No promises for you procrastinators… this hotel ALWAYS sells out fast.
Why not take a couple of personal days Thursday and Friday and make a long weekend of it? You won't regret it.
TICKETS AND PASSES NOW AVAILABLE! Get yours now before we sell out… it's a distinct possibility.
Can't wait to see you all at the fest!
Your friends, as always,
Stephanie Yuhas, Executive Producer
Matt Conant, Artistic Director
Project Twenty1
Exhibit. Promote. Inspire. Connect.
www.ProjectTwenty1.com
Think your organization might benefit from promoting their products or services to an audience of young, trendy, cultured, intelligent consumers? E-mail ProjectTwenty1@gmail.com to become a sponsor!