Shorts & Shots Pics & Early Deadline Discounts!
April 3, 2011 in Newsletter by admin
Newsletter – Sent April 2, 2011

SHORTS & SHOTS RECAP

It's our pleasure to announce that because of you, last weekend's Shorts & Shots™ was a huge success! With over 100 attendees and the world premiers of over twenty short films, we couldn't be more pleased. We hope that everyone had a great time watching the films and was able to meet some new faces and reconnect with old friends.
To those who wanted to be there but were not able to make the event, no worries! We would love to see you at our FREE 21-Day Filmmaking Competition Launch Event in Philadelphia on July 30, 2011.
Feel free to view or download event photography (courtesy of Lee Rosenfeldt & Gary Hanna) from our Facebook Album or Picasa Album.
Again, thanks to our entire staff of volunteers, Project Twenty1 Members, long-time supporters, and new faces  for coming out to Shorts & Shots, and in doing so supporting the art of independent filmmaking!
---
CALL FOR ENTRIES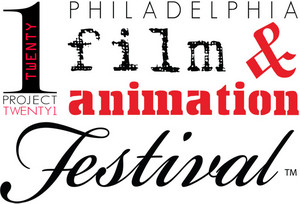 Animators and filmmakers! We need your shorts, features, and music videos! We just opened our call for entries to the Philadelphia Film & Animation Festival™, and you won't find a value like this any other time of year!
You can click here to submit to PFAF directly. If you already have a Withoutabox account, we can accept submissions there, too!
In addition to potentially screening theatrically in the beautiful Ibrahim Theater, by checking the box to enter our "Film Library," you automatically qualify for additional screenings at:

The Philadelphia Filmathon (Features, Music Videos & Shorts)

Cinema Undercover (Features) NEW to the Library!

Shorts & Shots (Trailers for Features; Music Videos & Shorts) NEW to the Library!

Our Screening, Festival, and Broadcast Partners (Features, Music Videos & Shorts)
---
The 21-Day Filmmaking Competition™ is officially open for Team Early Team Signups! If you think you can make an original short film or animation in 21-Days (July 30-Aug 20), this is the competition for you! All films will receive a public, theatrical screening in Philadelphia, PA.
In past years, we've had competitors from Japan, Hong Kong, the UK, Michigan, California, Washington – who will represent YOUR home town and take home the trophy, as well as thousands of dollars worth of prizes?
If you want to benefit from the additional online exposure & interaction AND save money, it's important to enroll now!
If you are a Team leader that has already signed up but needs helps building a Team (find actors, musicians, crew, writers, etc.), send Susie Filmmaker will blast your needs our to our  social media for FREE. Please include your:
Name/Team Name
Public contact info (remember, this will be live on our website)
General Location (City & State)
Style preference (live-action, animation, or either)
Who you are looking for (actors, musicians, crew, writers, etc.)
---
Miss the last fest or want to see how you stack up against your competition? Our top films from the last few years are all available on DVD in our newly launched Online Store!
Weekly Special: FREE Domestic and International Shipping on all DVDS & T-Shirts in our Store, only  until April 9, 2011!
No coupon code required!
---
Your friends, as always,