So You Think You're the Next Spielberg…
Updated 6:29 AM EDT, Fri, Jun 5, 2009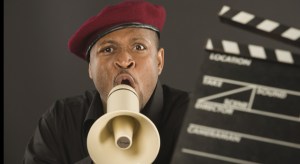 Got what it takes to make movies? Prove it by sending your film to the Philadelphia Filmathon
If you're an undiscovered filmmaker looking for your big break, send your latest (maybe only) masterpiece to the Project Twenty1 Philadelphia Filmathon
This local screening festival may not be Cannes, but it could be your shot at hitting the big time.
Submit your film for just $50 and if the powers that be like it, it'll be shown during the festival in October, will remain in Project Twenty1's database and continue to be screened until you want them to stop. For 50 bucks, you've got nothin' to lose.
The judges are Oscar-winners, studio owners and unnamed celebs that you'll have the opportunity to rub elbows with should your movie be picked.
All submissions must be received by Saturday, June 30. Good Luck!
[youtube=http://www.youtube.com/watch?v=XBWKJblcBcE]